Home security technologies are technologies that only advance and get better in their detection and protection abilities year after year. That's why right now (and always will be) is the best time to invest in the latest in home security. In today's world, home security systems go far beyond basic detection and notification. The latest in home security systems integrates other aspects of your home's systems into the security system's interface. This means home lighting, climate control (HVAC), sound systems, and much more can be programmed and controlled through the security system's features.
Best of all, the security system itself as well as other home system controls can be accessed remotely via laptop, tablet, or other mobile smart device. This truly is linking your home to you 24/7, while you're on the go.
The following stories are being shared as a testimony of the real value modern home security systems have in today's world.
Beware Of "Knock-Knock" Home Burglaries
This first story comes from The Sun Newspaper, San Bernardino and details the arrest of 3 men involved in "knock-knock" burglaries orchestrated in several communities along a section of the 210 Freeway. From the standpoint of home security, there are two highlights from this story worth touching on.
First is "knock-knock" burglaries, where a burglar knocks on the door to a home and proceeds to break-in if the knock isn't answered. The knock-knock burglary style is gaining huge popularity as the preferred method for first-time or "beginner" burglars.
Second is the "work area" these burglars were operating in. Much as a letter carrier has a route or a policeman has a patrol, these criminals also had a designated "target" area they worked in. This suggests that the targets of these burglars were not random, but instead well calculated. It stands to reason that between the time they were burglarizing and in transit through the communities, a good amount of surveying targets or "casing-joints" was conducted.
As was the case in this particular story, most often burglars target middle-income neighborhoods and households. Burglars assume that high-income homes are more apt to be equipped with security features and better serviced by police. On top of that, there's the assumption that middle-income neighborhoods are less populated during the day when kids are at school and homeowners are at work. We must not forget that professional burglars are professionals. They study, research, and devote as much time to their illegitimate occupation as non-burglars do with legitimate occupations.
As many former professional burglars have admitted before, "a professional [burglar] won't risk messing with a house that has a home security system." For a professional criminal, home security systems are a complete deterrent. For less professional criminals, home security systems are the big surprise that scares them into running or gets them caught red handed.
Home Burglaries Can Happen At Anytime, Anywhere
This is a grim but typical burglary story out of Jefferson County, MO. It details a home burglary in which $6,560 worth of jewelry was stolen. To date, none of the stolen items have been recovered and no arrests have been made. The woman in this story arrived at her home to see that lights were on inside and that somebody had been there while she was away.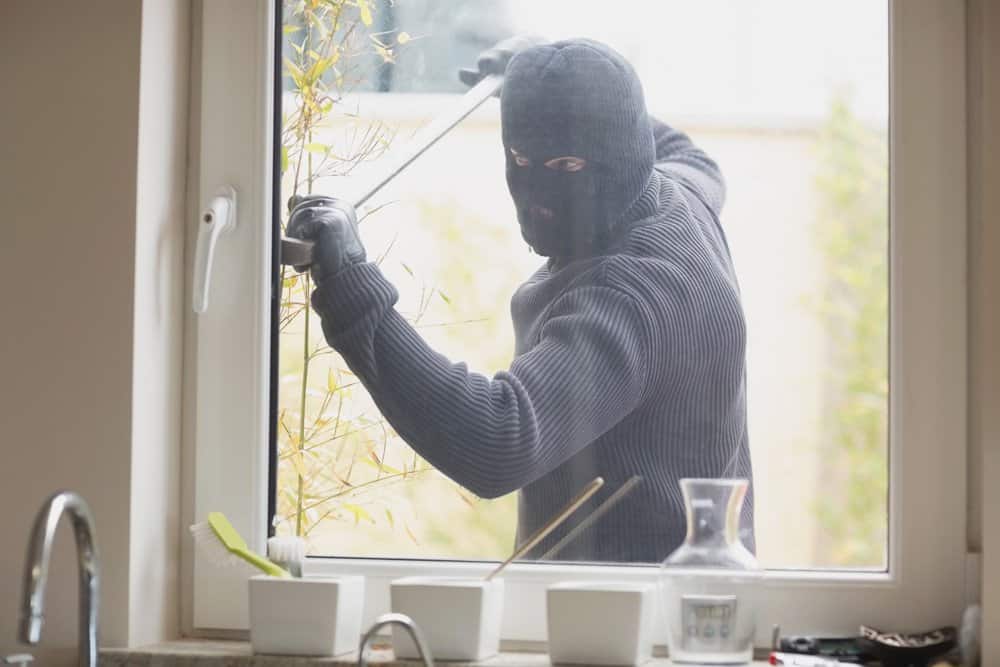 Upon entering her home and investigating, the woman found her bedroom dresser with all the drawers open and her empty jewelry case lying open on the bed. The bulk of what was stolen from the victim's home was gold jewelry including diamond gem-sets. Beyond the damages of the stolen jewelry is the psychological trauma burglary victims suffer.
Many victims of home burglaries feel as though they'd been violated, and understandably so. Imagine for a moment the idea of a stranger alone in your home, rifling through your treasured possessions. It's a creepy thought for sure. In this case, the burglar entered the home through a sliding glass door in the rear. It's also noteworthy that the home was burglarized between the hours of 9 a.m. and 7:30 pm. Had the home in this story been equipped with home security features, there possibly wouldn't be a story about this event ever happening.
The outcome to this story would be different with even the most basic home security features like video surveillance, audible alarms, police dispatch, and mobile break-in alerts. Even if the burglar(s) ignored the audible alarms and the police were late to the scene, the invaluable video surveillance footage would provide police with a great deal of evidence. The kind of evidence that leads to suspects and arrests. But as most of our homes don't, this home did not have the protection of a home security system.
Home Burglaries In Our Own Backyard In The Gem State
The Idaho Statesman reports a home burglary in Meridian, Idaho where a man entered his residence only to find an active burglary in progress. Upon entering, two men held the victim at gunpoint as they continued to burglarize the home. It was only after the suspects got away with nine guns and three hunting bows that the victim was able to escape and phone police.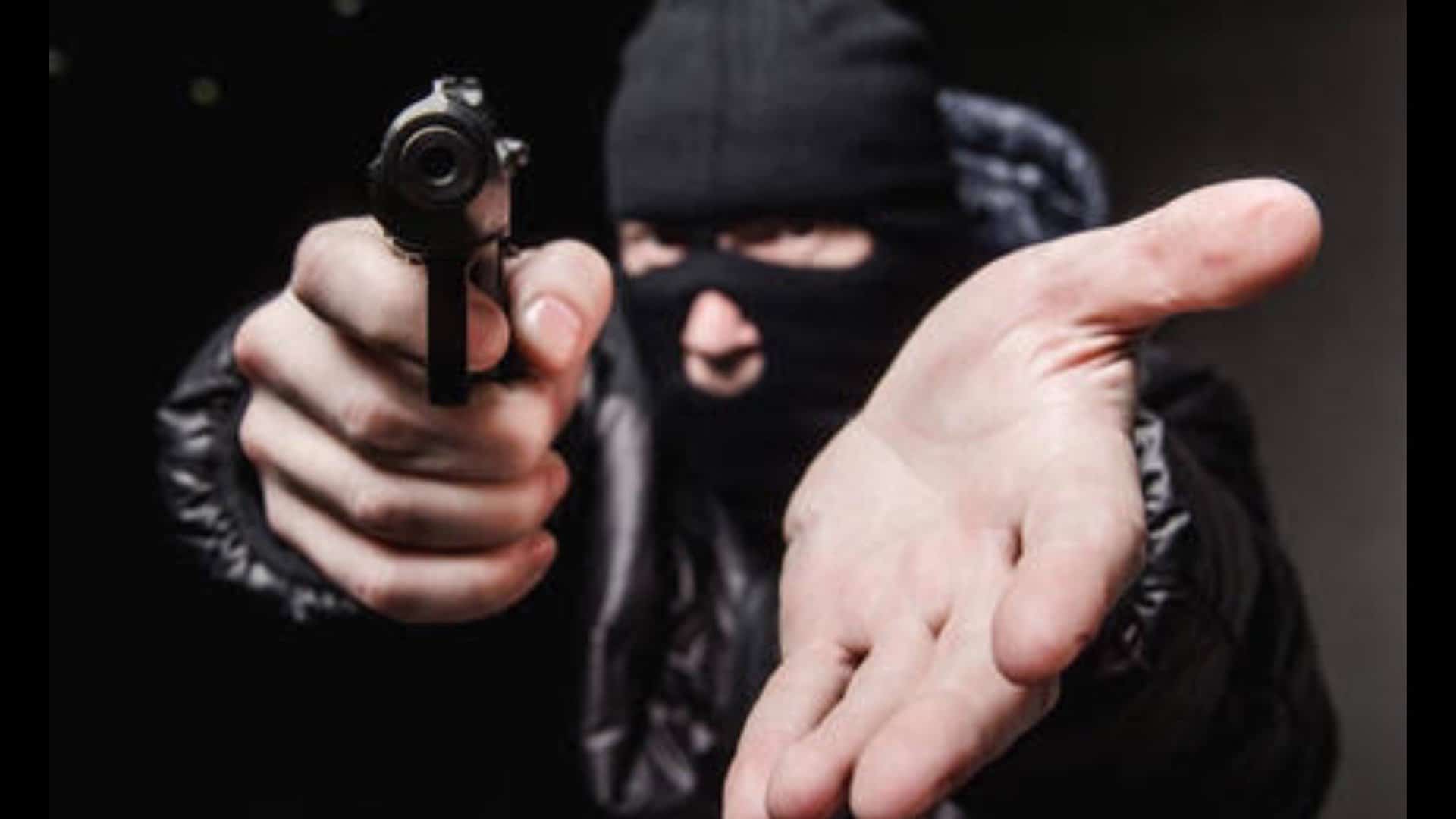 Like most home burglaries, this one also occurred during daylight hours. It was around 1:30 p.m. that this burglary took place. Aside from the victim's witness description of the suspects, police only know the two men escaped in a black Dodge pickup. This is yet another story that could have ended up with an entirely different outcome, had the victims home been equipped with a home security system.
Once again, this is a situation where video footage would prove to be invaluable to the investigation. Home security features such as a panic button or silent alarm could have given law enforcement the edge they needed to catch the burglars in the act. Remote monitoring features accessible by mobile device could have given the victim the ability to know something was wrong before he even arrived at his home. Integrated with surveillance cameras, the victim could have even seen the men in his home with remote monitoring features on his cell phone as the crime took place. Not to mention the fact that the entire burglary may not have been attempted had the burglars been aware of the presence of a good home security system that was in place.
This is another case that is still open with no leads, arrests, or recovered property. What's worse, the stolen property here happens to be firearms that that are now in the wrong hands.
Protect Your Home And The Ones You Love By Taking The First Step With 4Sight Security
4Sight Security offers the latest state of the art home security systems with an impressive array of integrated features that go beyond just security. Products like Honeywell and 2Gig systems offer complete residential solutions in home security. Not to mention the systems integration of smoke/fire detection, HV/AC controls, mobile interface, home lighting controls and much more than can be listed here.