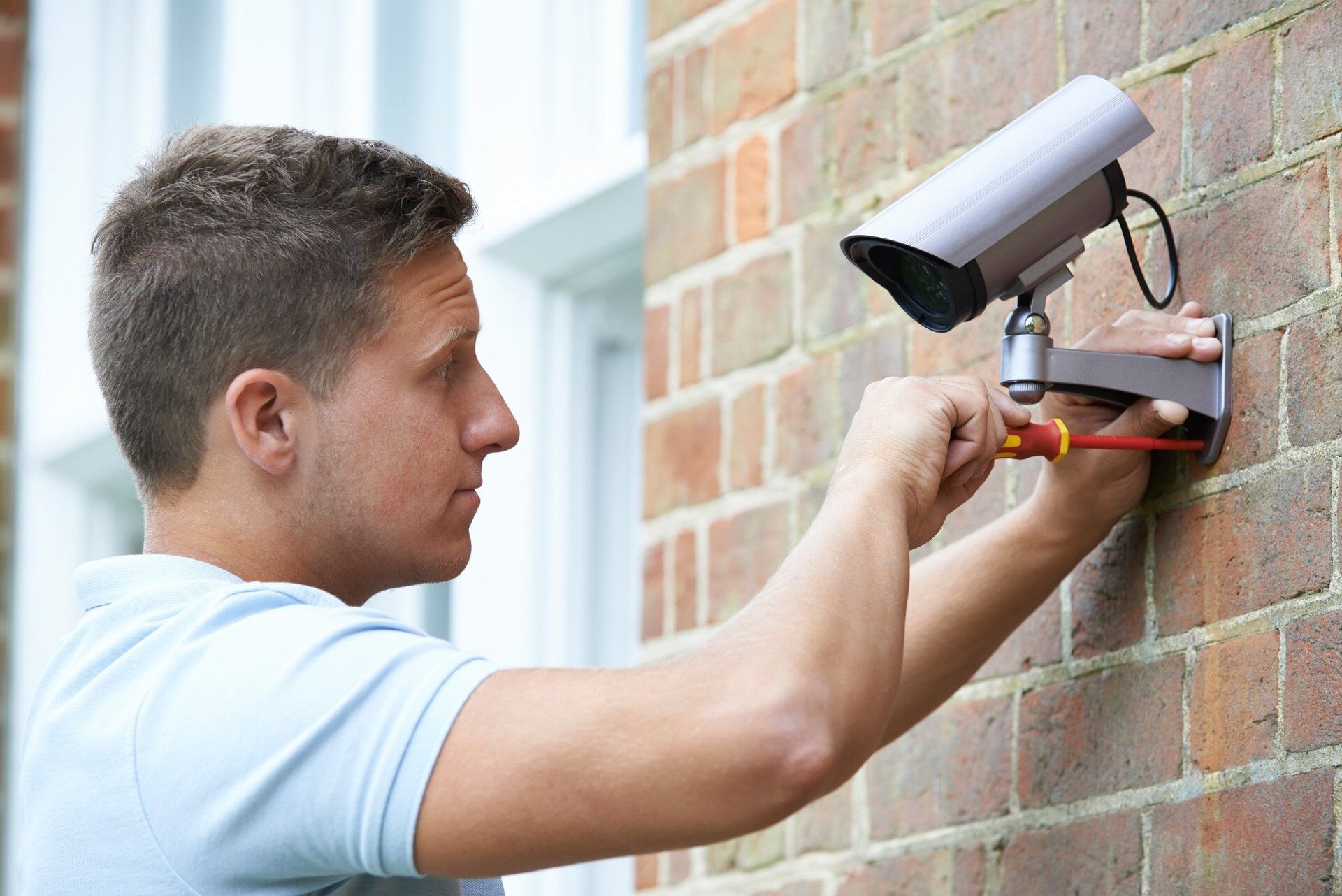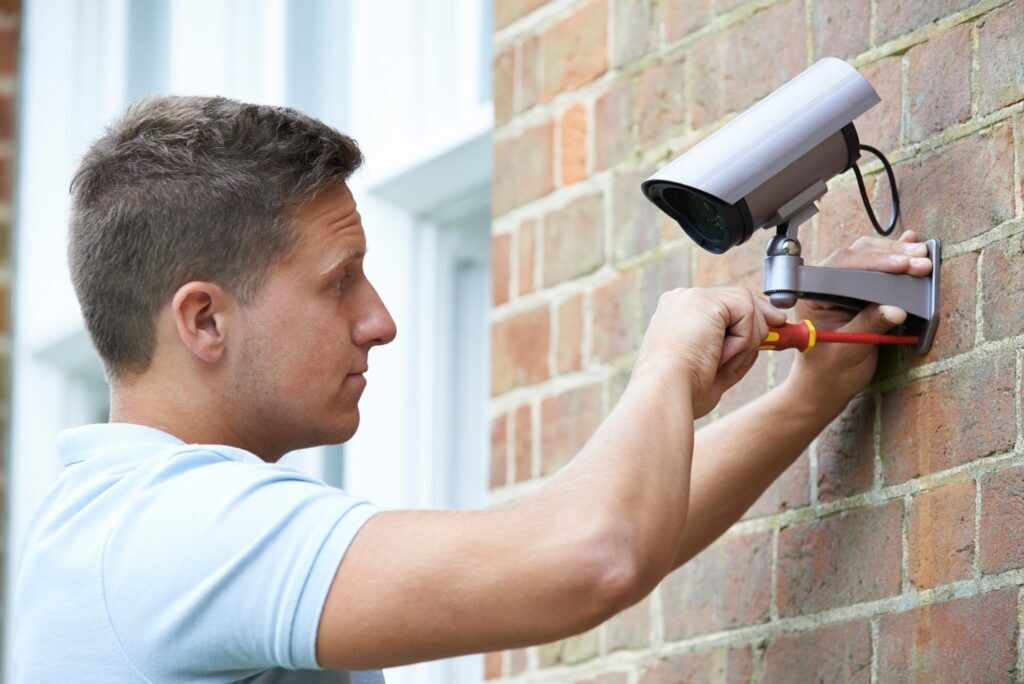 Have you ever seen a video from a break in or robbery and though the suspect looked right at the camera, because of low video quality you still can't tell who it was? Nothing is more frustrating than having an inadequate security solution. We take the time to get to know your individual concerns, then introduce a customized program that will make you smile knowing that when you leave for the day, we are there. From keycard access to network security camera systems the US military trusts to plug into their systems, we have you covered.
Business Security Cameras
Our Idaho Falls video surveillance systems provide you with the opportunity to keep an eye on your business, even when you aren't physically on the property. This comes in handy when you have multiple locations, or are taking a well deserved vacation. Access your system from any internet enabled device, anywhere in the world, and all on a user friendly interface with stunning clarity. Night vision? You bet! All of our cameras are equipped with night vision, allowing you to see in the darkest conditions. We even have true color night vision options that will allow you to read a license plate in zero light at over 100 yards!
Let's talk commercial security systems and solutions. When your Idaho Falls video surveillance system isn't behaving properly it needs to be fixed immediately. One of our friendly and knowledgeable service technicians will be onsite within 48 hours, and same day in most cases. Customer Satisfaction is our top Priority!
Workplace video 4Sight Security surveillance can be a critical aspect of running a business. Surveillance can be an effective deterrent and counter-measure for break-ins and burglary. Video cameras also help with monitoring employee productivity and preventing theft amongst workers. Depending on your business, we can scale your surveillance needs from a small business to a conglomerate sized company with our security camera systems.
Network Video Recorder (NVR) Surveillance NVR video security cameras are excellent surveillance option available for businesses. The IP camera records to a network video recorder connected to the camera. Business owners and managers can monitor the video footage from a remote location and the NVR can be connected to a television or computer for viewing, editing and downloading. Standalone NVR-based video cameras are ideal for those who want a simple setup or have a small budget.
The NVR based camera system connected to the internet are advantageous for those wanting remote viewing capabilities, Video footage is recorded to the NVR for future viewing. It is also available in real-time via remote access to the NVR through your local or online office network. Our PTZ (Pan Tilt Zoom) camera also allow the remote viewer to manipulate the security cameras to obtain new camera angles or to zoom in.
Most surveillance options are hard-wired to the NVR or DVR. 4Sight Security provides businesses that need greater flexibility in terms of setup locations to choose a wireless link using high security point to point network connection, which streams the video footage from the security cameras over a wireless network to the NVR.
4Sight Security offers businesses several camera types. Outdoor cameras are designed to withstand varying levels of weather thanks to water-resistant or waterproof casing. Night Vision video surveillance cameras have infrared or low-light capabilities. For employee and customer surveillance, some businesses may choose specialty cameras with audio recording capabilities. Miniature hidden cameras are also available for businesses that need discrete recording.